Dr. Gillespie needed a fresh new look for his business website.
The look was dull and outdated. I only left logo and a few good ideas and I turned the whole site around.
After the treatment
And this is how the GillespieApproach.com looks like now. The same idea, different execution. I refreshed the logo, created some side ads and cleaned up the content throughout the site. Now, all the articles are easy to read and follow.
and footer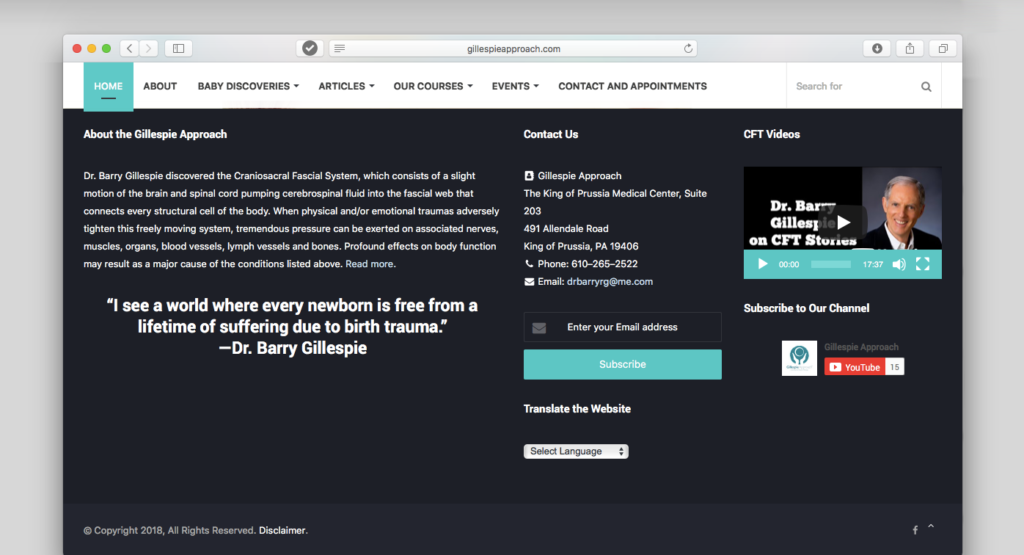 Want to See More?
If you like this transformation, you may want to check also Ms. Linda Gross' website.