Online health magazine has been on the market for over 5 years. It needed some lifting for the audience to easier find the content that become wast throughout those years. The site had to be upgraded visually and functionally for the magazine to work.
Magazine branding and the whole web template were created from scratch. With the Client, we'd work hard to create a modern, online raw food magazine.
BEFORE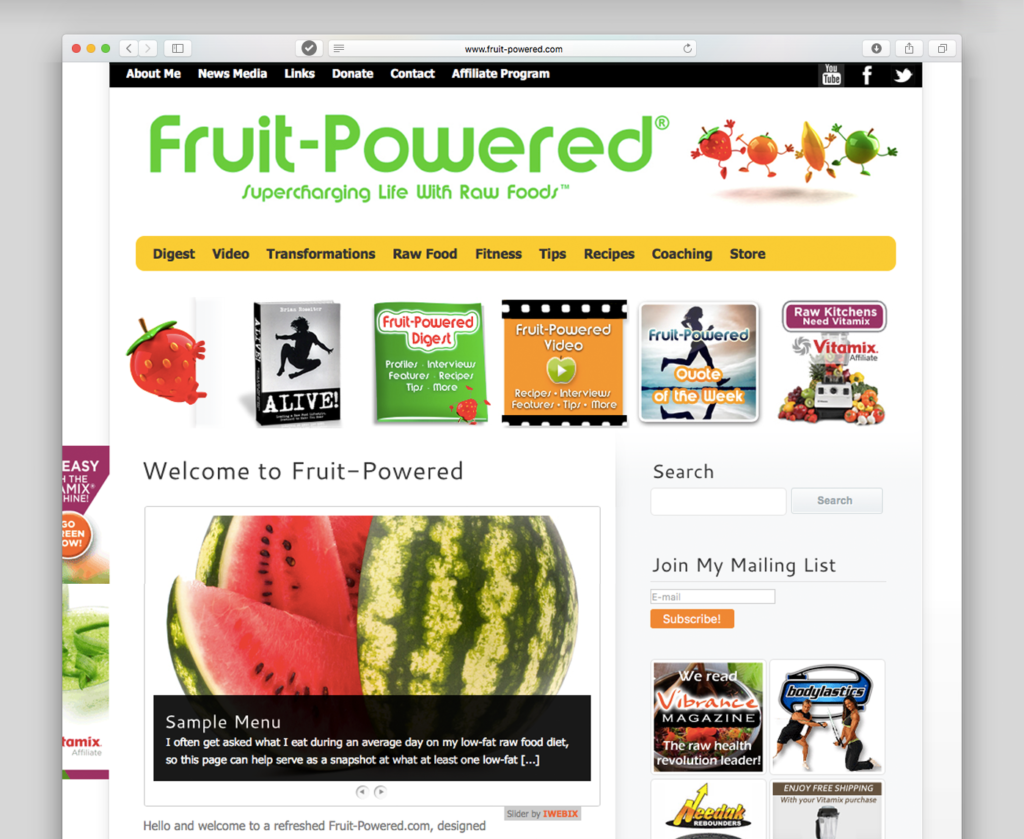 With a fresh look and a set of banners, we were good to go.
The magazine constantly evolves as many products, articles and campaigns are being created. I try to meet these demands having in mind the magazine's integrity and seasons. The Client has full control over the layout and content placement thanks to a flexible page builder.
AFTER
A quick look at the Fruit-Powered store
The store gained new seasonal banners and merchandise designs.
and a few merchandise designs created for the store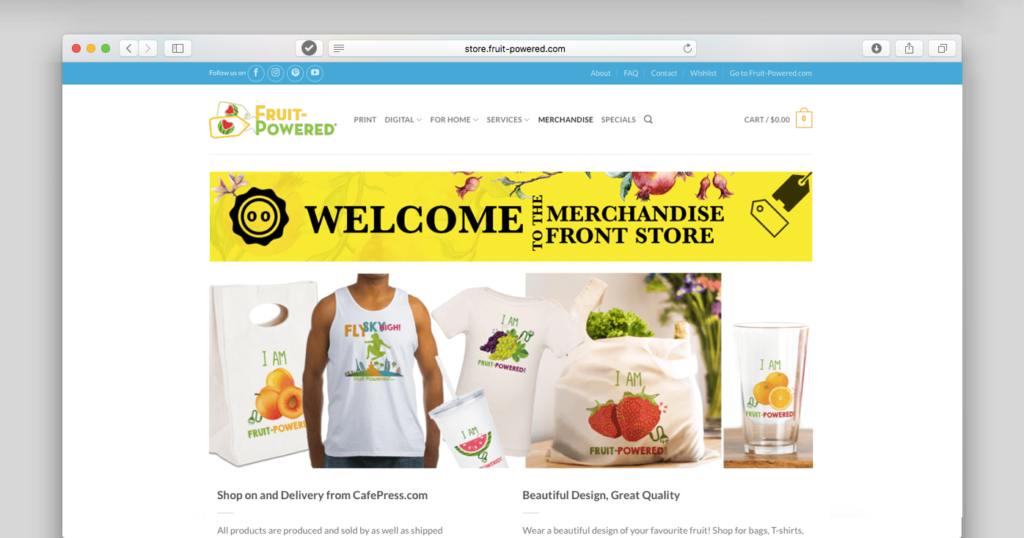 New books and infographics
With the magazine's owner, Brian Rossiter, we worked closely multiple times to bring to life all his ideas. Books and free materials to promote the magazine were designed and are now available in his store.fruit-powered.com.
Here's an example of the raw food recipe book series
For this project, I created a print-ready and ebook-format series of books featuring raw food recipes. To complete the project I delivered a set of banners and promotional materials.
For Fruit-Powered.com there's always something fun to do. Flyers, banners, ads, books, email funnels and campaigns.
---